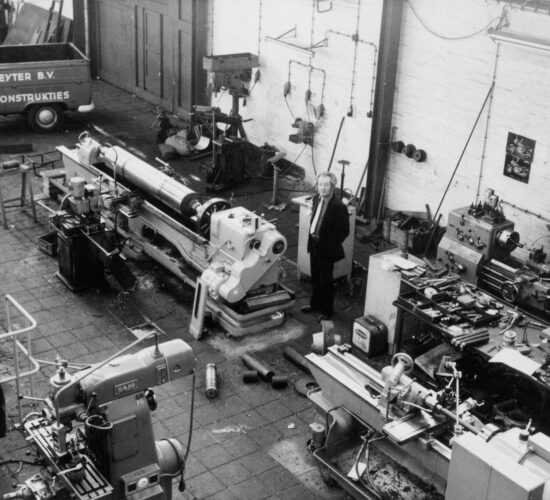 From one-man business to international corporate group
As early as 1959, Marinus de Feijter laid the foundations for the current Feyter Group, with the establishment of his one-man business De Feijter Staalbouw. For the first few years, the company was located in a shed in the center of Terneuzen. Like the establishment, the work in those days was also modest.
The real growth of De Feijter begins in 1963. In that year, the company moves to a spacious location at the Mr. F.J. Haarmanweg 17 in Terneuzen. In the following decades, this location is expanded many times. New halls are constructed and surrounding ground is added. To this day, this location still houses the headquarters of Feyter Group.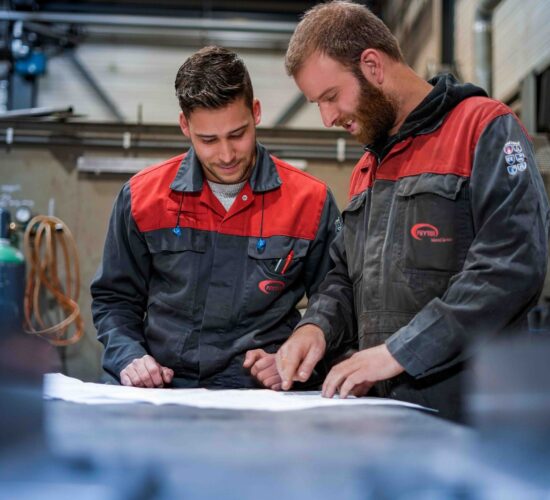 As a result of the variety in the assignments, a separation is made between a machine factory and the steel construction department. In 1980 the Feijter Verhuur & Handelsmaatschappij (Rental & Trading Company) was added – what we now know as Feyter Forklift Services – and in 1982 the construction agency Faktor followed. The Industrial Services division is further expanded in 2008 with the acquisition of Thermosan Engineering. Thermosan still operates under its own name, which is well-recognized in the market.
As a result of the various companies that have been added to De Feijter over the years, a fresh look and name was chosen in 2006. Since then, the umbrella group name is known as 'Feyter Group', which indicates its international character. The various companies are divided into 3 divisions: Industrial Services, Forklift Services and Civil Engineering. Today, the various companies jointly employ about 200 employees.
History in pictures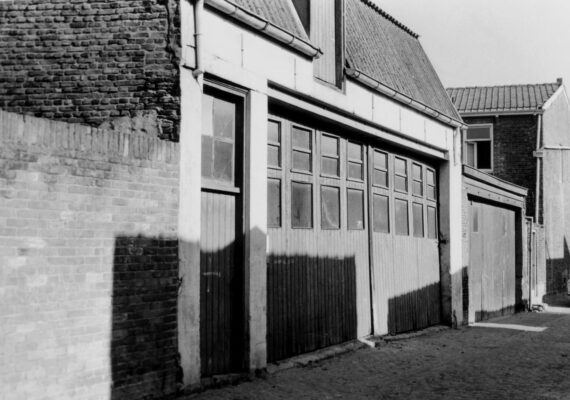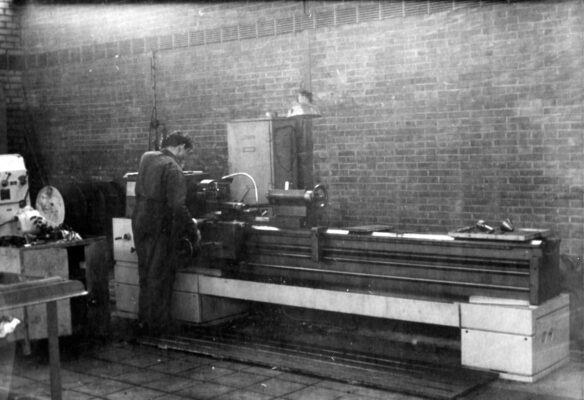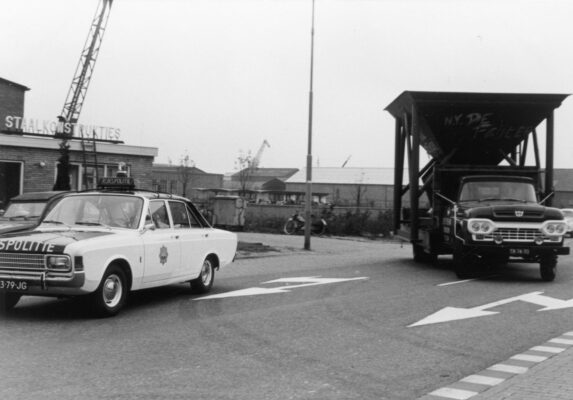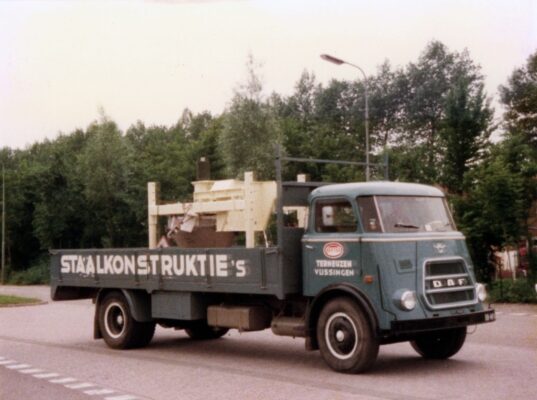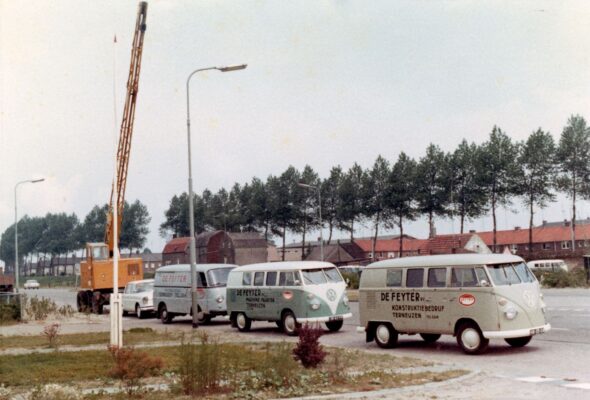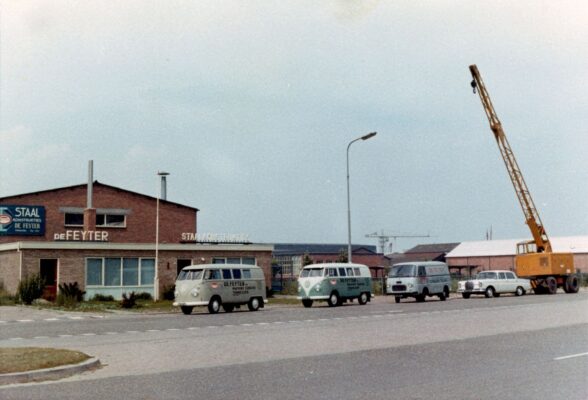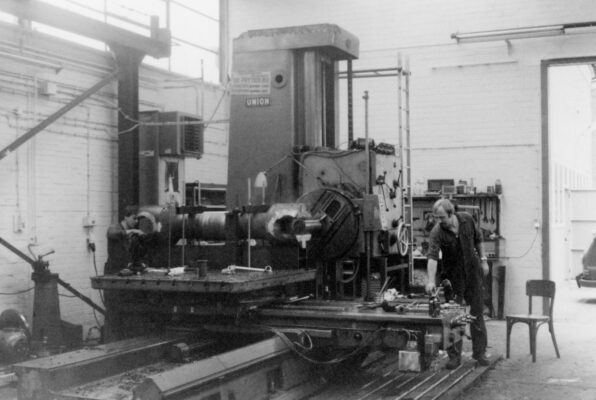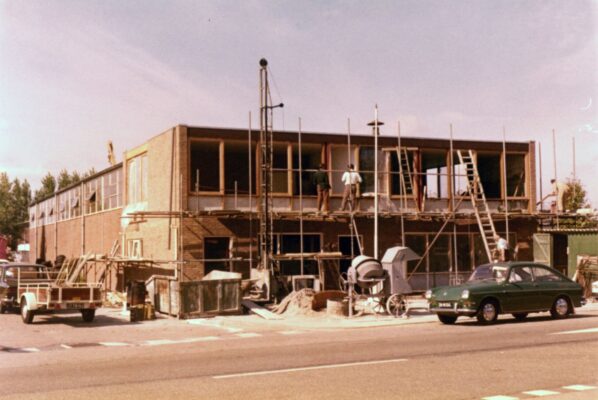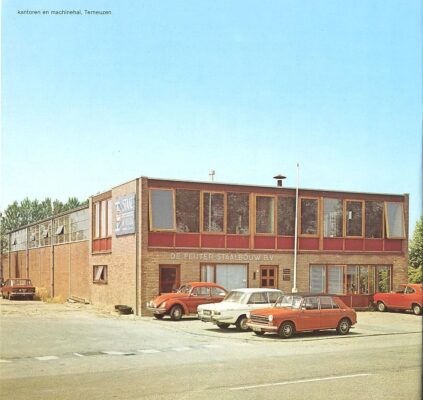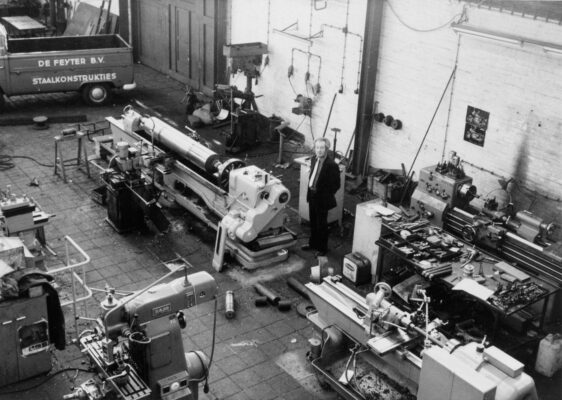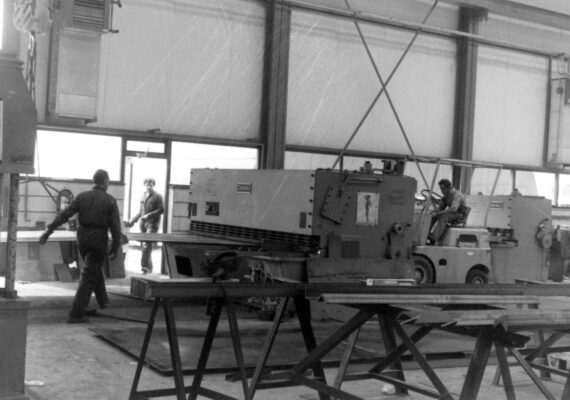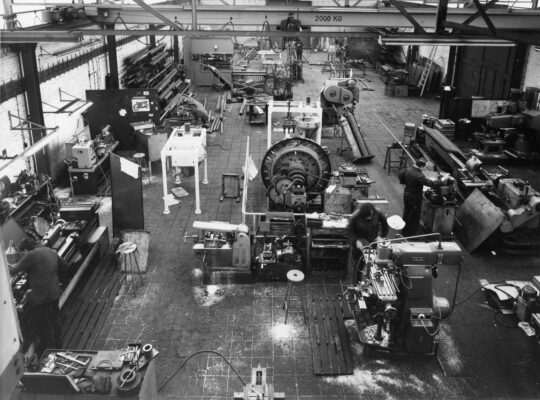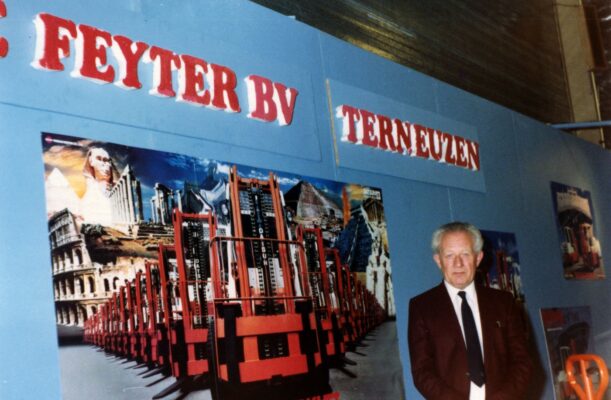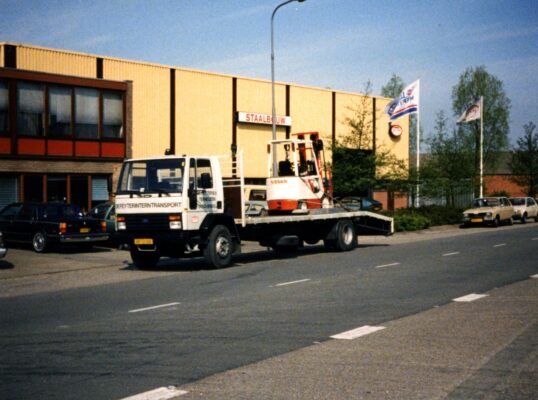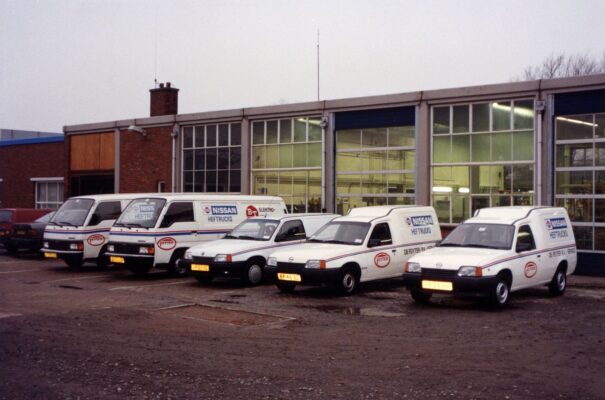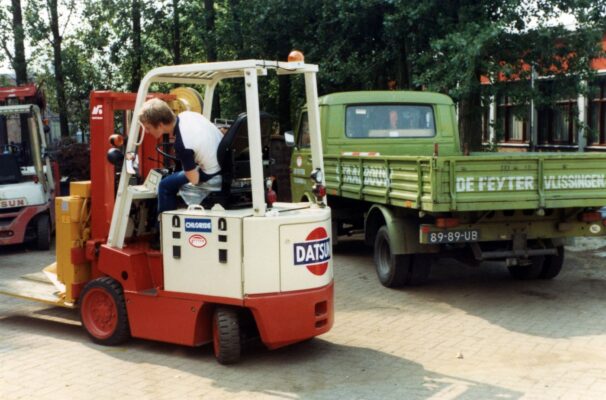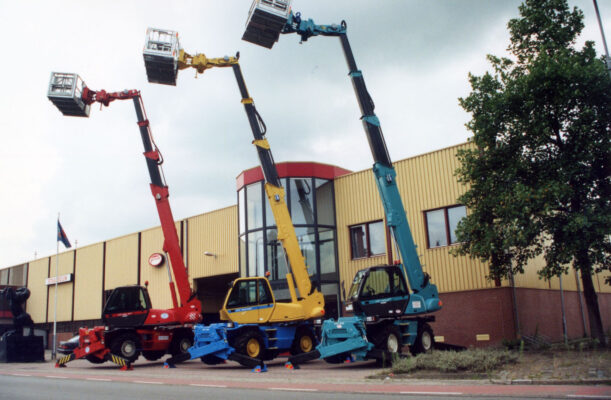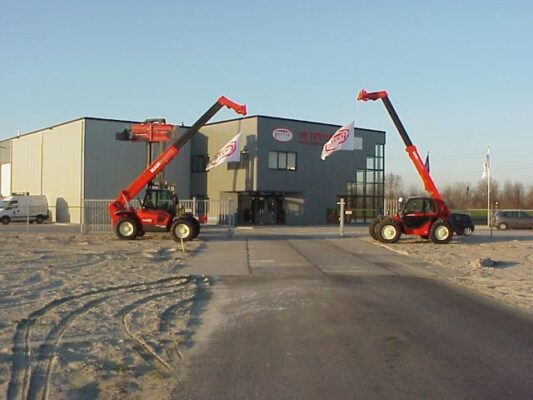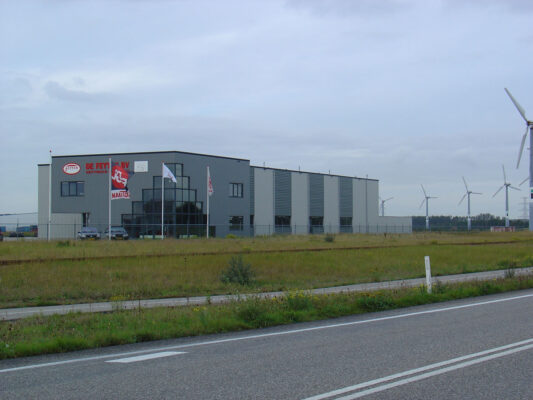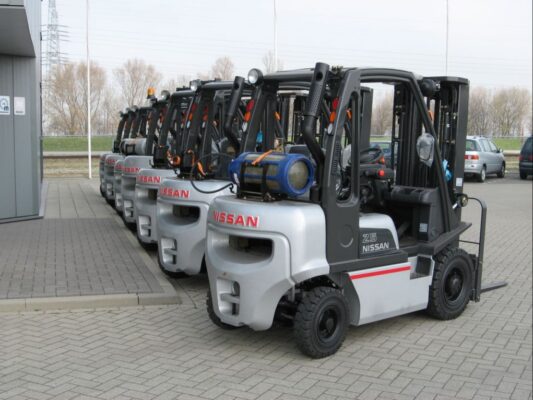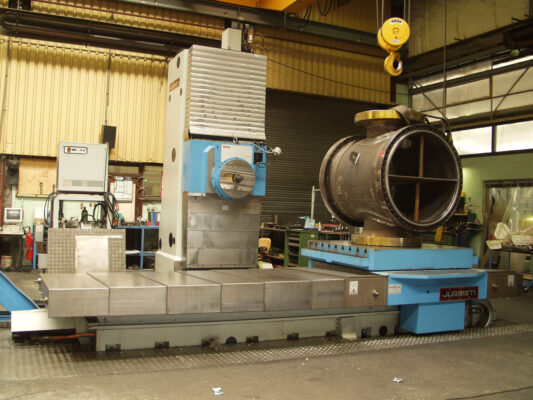 Family Business
Despite all the changes and the strong growth in recent decades, Feyter Group has always remained a family business above all else. Ingrid de Feijter, daughter of founder and namesake Marinus de Feijter, is the co-owner of Industrial Services and Civil Engineering. Eric van 't Westeinde is founder and owner of the companies within the Forklift Services division.
The third generation has already made its appearance. Three sons of Ingrid and Eric are now working within the Feyter Group, with Alex van 't Westeinde as director of Feyter Forklift Services, Robert van 't Westeinde is director of the German sister company Feyter Gabelstapler GmbH and Flemming van 't Westeinde works at Thermosan Engineering.
Corporate Social Responsibility
Our stakeholders – society, our customers and our people – are at the center of everything we do as Feyter Group. With our products, services and resources we have a direct influence on our customers and our employees. But we also like to use our knowledge and resources for social projects. In this way we actively contribute to making regional events possible and supporting charities and associations. The aim is to make a valuable contribution to society.
Sustainability
Feyter Group actively contributes when it comes to sustainability, to minimize our ecological footprint and prevent environmental pollution. In recent years, new measures and working methods have been introduced that promote environmentally friendly working. For example, we ensure that all our waste flows are handled in a sustainable manner, from biodegradable coffee cups to the environmentally friendly disposal of harmful liquids and traction batteries for recycling.
A significant part of our energy requirement is generated sustainably with own solar panels. In addition, energy consumption has consistently decreased in recent years as a result of a wide range of energy-saving measures.