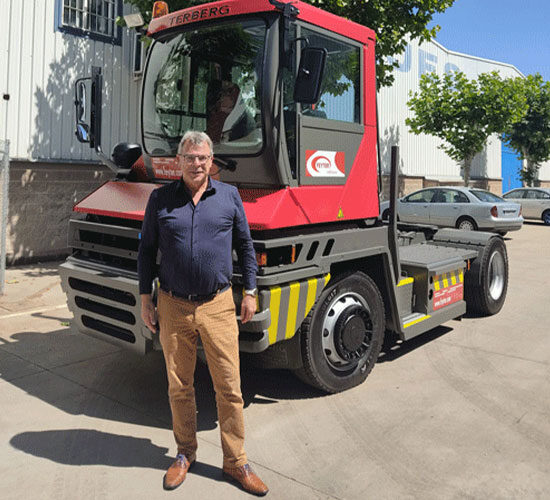 The newly formed company supplies vehicles for port operations, logistics and distribution centres, and the steel and concrete products industry. Customers in this region have traditionally purchased vehicles but given the growing interest in renting the company will invest in a fleet for short, medium and long term rentals.
The company has offices in Barcelona, Madrid and Valencia and has set up a network of mobile service workshops to cover all of Portugal and Spain.
Terberg Tractors
Terberg designs and builds terminal tractors and other special vehicles at its plant in the Netherlands, and supplies them to customers worldwide. For over 150 years, the Royal Terberg Group of companies have been driven to provide the best to the worlds specialist vehicle markets. With 38 operating companies in 13 countries, Terberg is a multinational, independent supplier of (specialist) vehicles and vehicle systems.
About Feyter Group
Feyter Group was founded back in 1959 as a one-man business in Terneuzen, The Netherlands. Steadily it has grown into what is now known as Feyter Group. A both regionally and internationally oriented group of concerns. The headquarter of Feyter Group (as seen in the picture) is still situated in Terneuzen.
The Forklift Services division of Feyter Group is specialised in materials handling, port equipment and heavy logistics with a presence in six countries. With Feyter Iberia the division is active in the Spanish market since 2010.
Eric van 't Westeinde – owner of the Forklift Services division of Feyter Group – is the new managing director of Terberg Tractores Iberia. Eric has 35 years of experience in the material handling business and has been active in Spain and Portugal for the past 13 years.