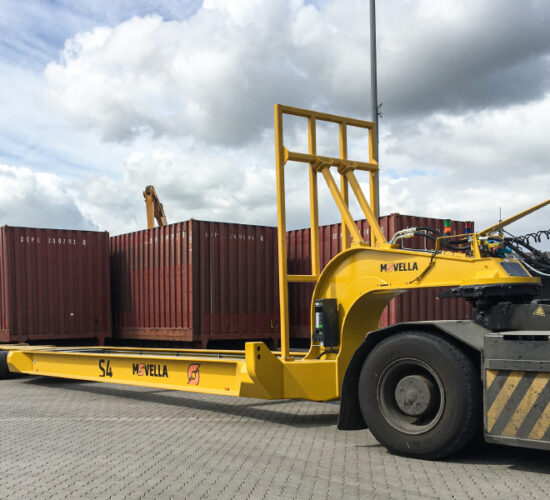 Movella Translifters
Do you want to make your internal logistics of heavy goods more efficient? Then the combination of the Movella Translifter with Movella Cassettes is an interesting option! With the Movella Translifters, Feyter Iberia offers effective and safe solutions for moving heavy loads and goods, providing numerous benefits.
The Translifters are divided into different types, suitable for various types of loads and with capacities ranging from 6 to 130 tons. They can be operated by a forklift, terminal tractor, or wheel loader.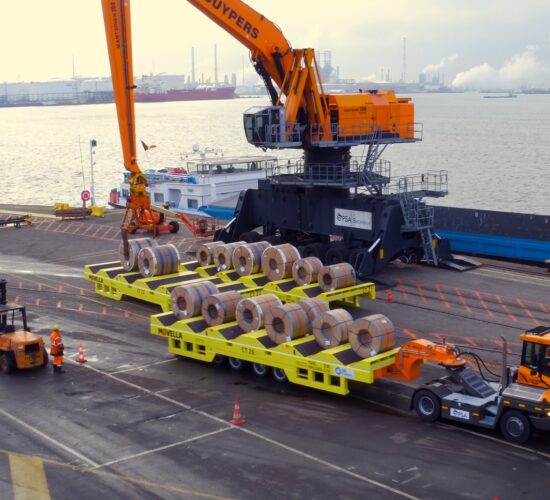 Movella Cassettes
The cassettes are an important part of the Translifter principle and provide several significant advantages. They adapt the Translifter to the transported load, function as buffer storage, and support and protect the load. The Movella cassettes are available for all different applications. But how does it work exactly? The Translifter trailers in the R and I series are equipped with a hydraulic lifting system. The trailer is driven under a cassette and can then lift it to move it quickly and safely. Loads of up to 130 tons can be transported.
Discover Movella