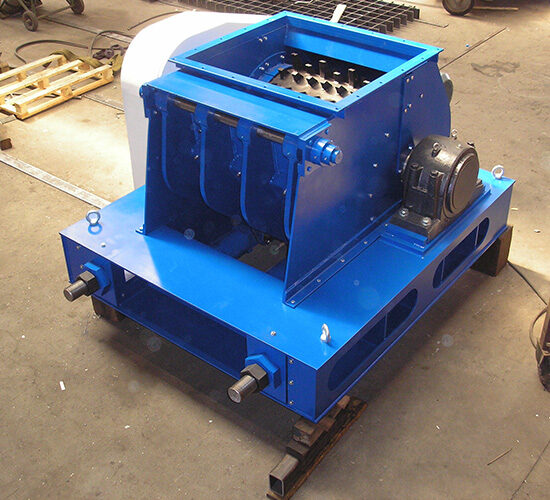 Machine Building
Creating innovative solutions…
… that's the goal of our Machine Building department. Complex challenges are the driving force behind our organisation. This is expressed in the design and construction of innovative machines. Both the customised automation and robotisation of production processes are designed specifically for the client. Our engineers will, of course, perform an in-depth analysis of the requirements, interests and technical challenges of our clients.
Regardless of whether it concerns a large, complicated project or a single product, we will always find a solution for your challenge thanks to our expertise and all-inclusive constructive approach. Our experts are always up to date with the latest developments, which results in the state-of-the-art construction of machines and installations.
Feyter Industrial Services is able to realise large-scale projects. If required, it can to work with partners from across the industry.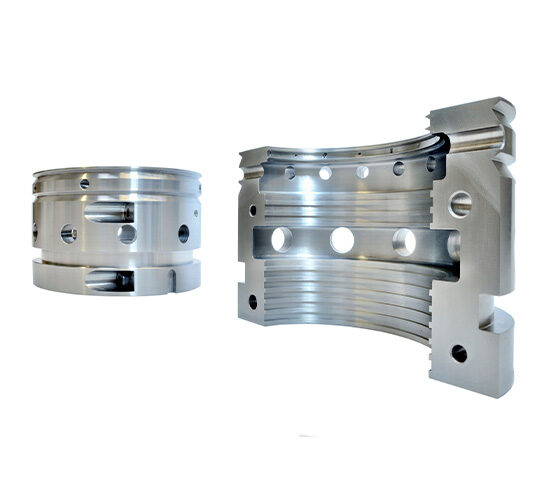 Machine tooling
Our Machine tooling department's sound professionalism and modern equipment is guaranteed to result in high-quality products and services. Machining operations such as turning, milling, drilling and boring of both small series and separate pieces have been our area of expertise for decades. The versatility of our equipment offers many possibilities. Both the CNC turning of pump shafts and shaft bushings and the boring of heat exchangers or milling of long products are carried out with the smallest of tolerances.
Our machinery consists of both conventional and CNC-controlled machining equipment. When determining the optimum production efficiency, the product size and complexity are always fully taken into consideration.
Our machine park includes:
Hartford CNC machining centre
Lagun CNC bed-type milling machine
Juaristi table-type borer
Lagun machining centre
Mazak CNC turning lathes
Conventional VDF, Yamazaki and Gurutzpe turning lathes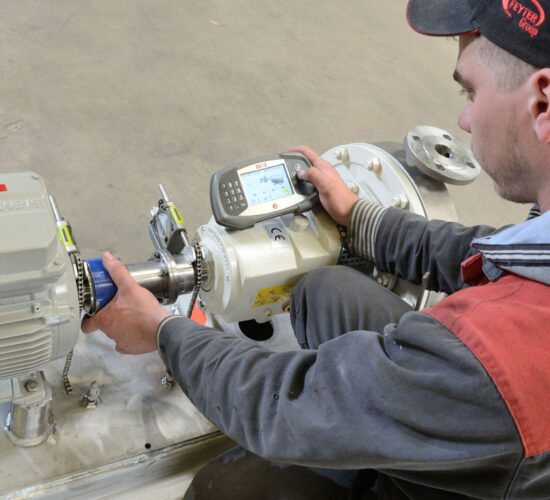 Industrial Services
Maintenance to systems and machines is unavoidable to safeguard the continuity of your business processes. In addition, modifications must often be implemented to improve production processes.
Feyter Industrial Services will gladly consult with you to come to the required solution and then implement it for you. Maintenance, repair work or modifications: you name it, our engineers can do it. This makes them a popular and reliable service partner for all industrial customers.
Some of our in-house disciplines:
Maintenance shutdowns
Overhauls and repairs
Disassembly and installation work
Laser alignment
Pump overhauls
Bolt torque and tensioning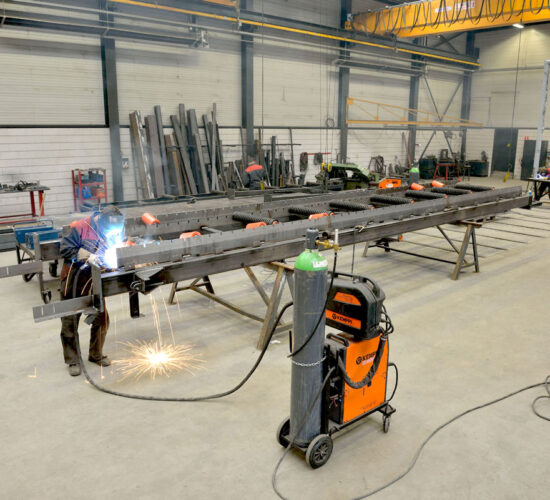 Steel construction
Our steel construction department manufactures parts and full steel constructions for both industrial and civil applications. In addition to processing high carbon steel, Feyter is a specialist in the manufacture of products from various grades of stainless steel and aluminium. Sheet metal products are produced with a high degree of accuracy using fully CNC-controlled equipment.
Our in-house disciplines include:
Steel constructions
Staircases, platforms and handrails
Base frames
Stainless-steel pump base plates
Stainless-steel housings, filter hoods and flue gas outlet pipes