What we do
Feyter Industrial Services is a specialist in the development and manufacturing of custom machines, mechanical processing of metals and plastics (machining) and construction of steel structures. Complex challenges have been the driving force of the organization since the beginning.
In addition to a flexible and service-oriented attitude, a high level of knowledge is also required within the organisation. Our employees have a high level of training and always follow the latest developments in their field.
High quality machinery
Feyter Industrial Services is located in Terneuzen, The Netherlands. Here we have our modern, large scale workshop with high quality machines at our disposal. Have a look into our workshop in the video above.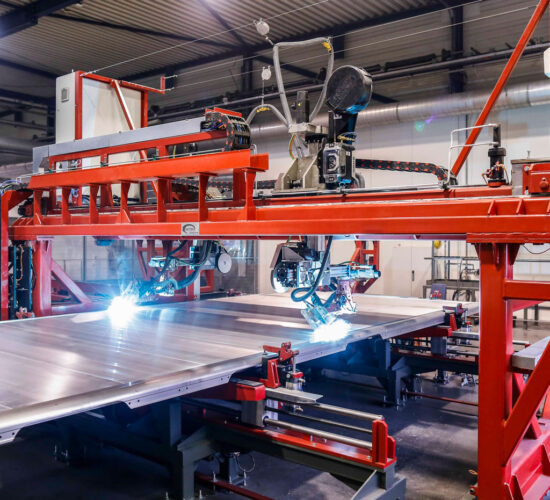 From design to assembly
From development to construction and ultimately the assembly of machines and machine parts; Our specialists are happy to think along though the whole proces in order the achieve the best possible solution that helps your business go forward. For example for the automation of your business processes.
Our clientele
With our location in the Southwest of The Netherlands we find ourselves amidst an industrial cluster, with companies in steel, food, chemical and petrochemical industry. Renowned, international companies such as Cargill, Dow and Elopak are part of our clientele.
But we also serve a broad customer base in the SME sector. We are proud to have such a diversity of companies among our clients. Quality, innovation and reliability are the characteristics that are valued by all these customers and form the solid foundation for all of our long-term cooperations.
An impression of our work