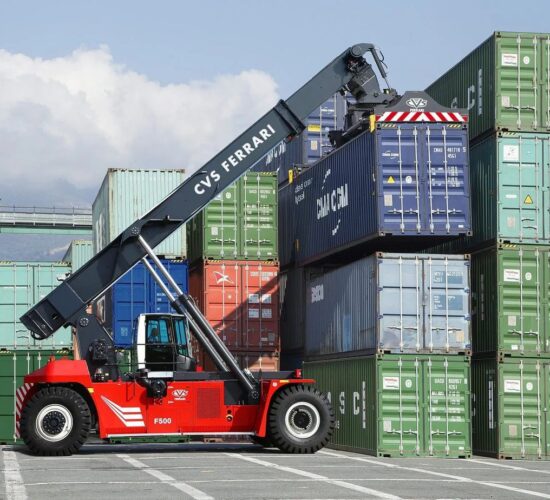 Container handlers
With the F500 series reachstacker, CVS Ferrari introduced a new breed of container handlers that will change the industry standards for performance and return on investment. With a strong focus on reliability the CVS Ferrari reachstacker is designed to outperform any other machine in its class, while reducing operating costs and extending the service life. Its superior structures are certified to withstand virtually endless duty cycles. The unique energy saving solutions with powerful onboard intelligence complement the best components available on the market today.
Besides reachstackers for laden containers, CVS Ferrari offers a complete range of 12 machines dedicated for empty container handling. This product series offers high capacities and lifting heights, coupled with high lifting speeds and  and unprecedented safety. Besides the 'standard' diesel powered Empty Container Handlers, CVS Ferrari has introduced a range  of hybrid powered empty handlers that nearly halves the total cost of ownership.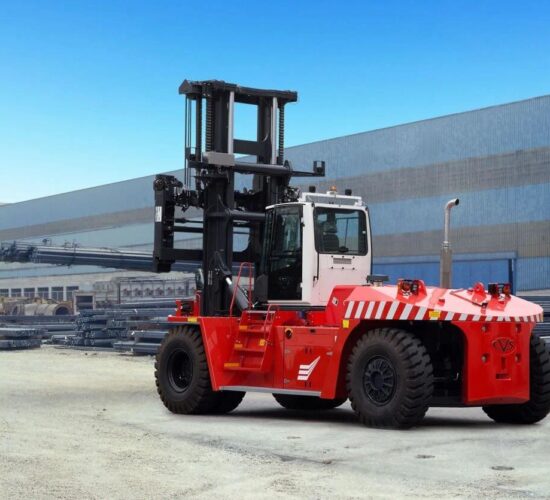 Big forklifts
The big forklifts of CVS Ferrari are calculated to offer the longest design life in the industry, designed to withstand the heaviest applications and the hardest working environments. Their forklifts are renowned for their over-engineered chassis, their structural rigidity and their effortless performance. Durable like no others, these heavy duty forklifts are made te prevall no matter how arduous and fatiguing the application. Whatever the task, whatever the situation these machines will deliver over and over again.