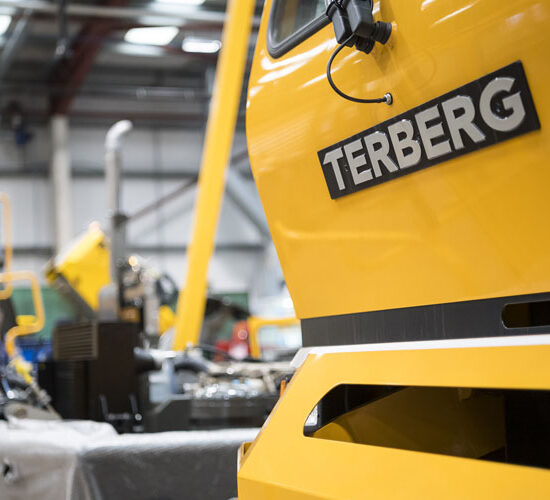 Terberg has been a family business for more than 150 years. More than 3,000 employees around the world share a common culture to preserve the core values: entrepreneurship, innovation and quality. From the factories in the Netherlands, UK, Germany, Malaysia, and through subsidiaries and distributors, they offer solutions from A to Z to maximize vehicle availability and improve efficiency.
Terberg Iberia
In 2021, Feyter Group and Royal Terberg Group started a joint venture to provide Terberg customers in Spain and Portugal with a better service. The company Terberg Tractores Iberia was founded.
The newly formed company supplies vehicles for port operations, logistics and distribution centres, and the steel and concrete products industry. Customers in this region have traditionally purchased vehicles but given the growing interest in renting the company will invest in a fleet for short, medium and long term rentals.
The company has offices in Barcelona, Madrid and Valencia and has set up a network of mobile service workshops to cover all of Portugal and Spain.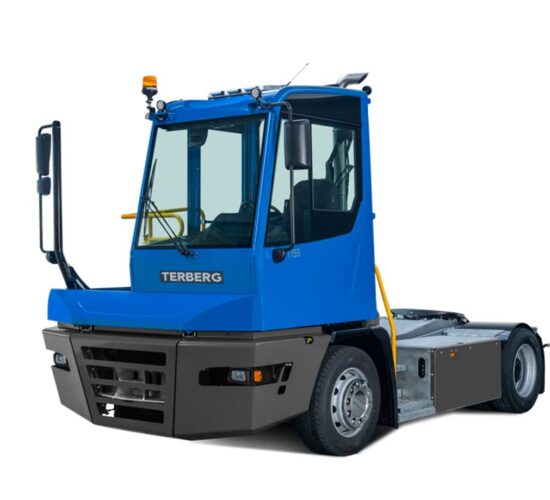 Terberg YT Tractors
The new generation of Terberg YT193 / YT223 depot/terminal tractors is  even more durable and easy to maintain and upgrade. Operators enjoy the highest level of comfort and ergonomics.
The new YT is extremely robust and durable. It has been extensively tested in the test labs and on the test track. The chassis is hot dip galvanized against corrosion.
The cabin has been completely redesigned. New fingertip controls are positioned directly next to the seat. The cab suspension is especially comfortable and similar to that used on highway trucks.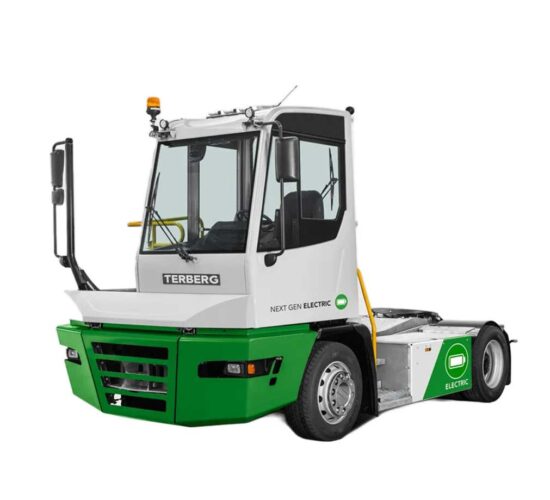 Terberg YT Electric
Benefit from high performance, extended range and flexiblity in battery options. The electric motor performance is comparable to that of a diesel engine. You can choose from a number of battery capacity combinations up to 222 kWh.
Additionally, the new battery technology, featuring a thermal management  system (TMS), has an extended temperature range and thus can be used worldwide in both very cold and warm climates.
The new batteries have been thoroughly tested and certified to the ECE-R100 rev. 2 regulation. The universal charging connector complies with the CCS2.0 automotive standard. The EV drive has regenerative braking to reduce the energy consumption. The EV system has fewer moving parts than a diesel engine and the previous EV generation, resulting in low maintenance costs.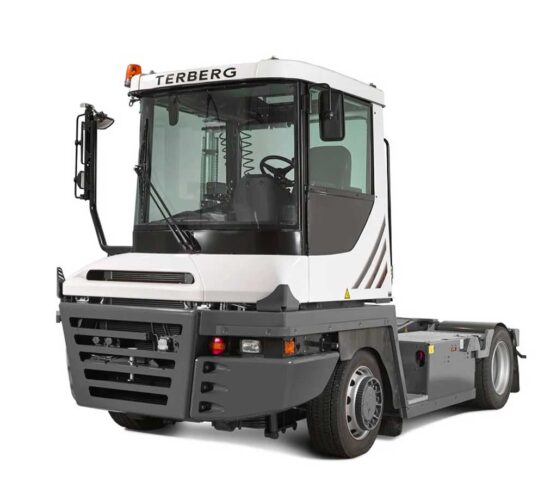 Terberg RT Tractors
Terberg RT223/283/323 4×4 drive RoRo tractors with Ergoturn® 180° swivel seat are designed to operate on RoRo vessels with steep ramps and in industrial depots thanks to their robust design and powerful driveline.
Characteristics:
Stage V engine
4×4 drive
Ergoturn Swivel seat
Terberg connect
Terberg terminal tractors