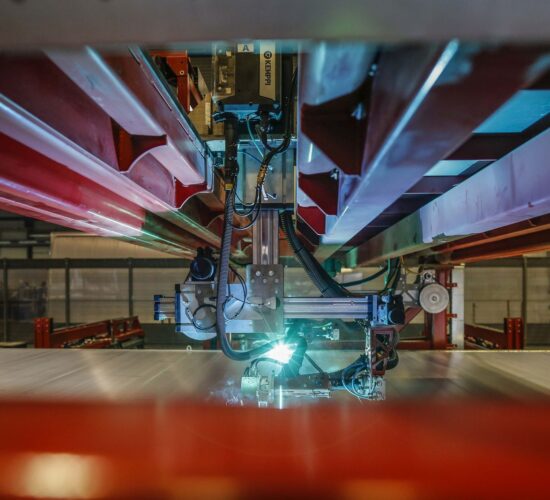 Automation ensuring high effiency and quality
The robotic welding machine was developed for the production of aluminium trailer walls. These trailer walls are assembled from wall segments. The positioning of the bottom and top profiles is a complicated job because the panels vary greatly in dimension and conicity. That is why the decision was made to integrate a Yaskawa robot into the machine, fully automating the positioning of the wall segments.
After positioning, the entire unit is clicked into place hydraulically. Then all the seams are welded by the welding robot. The automatic weld tracking system in the welding portal finds the welding positions and tracks the seams during the entire process. The wall is then turned over to automatically weld the other side.
The automation of the production process ensures that you can work very efficiently and it guarantees the excellent quality that Kraker Trailers customers have come to expect.
Project Impression