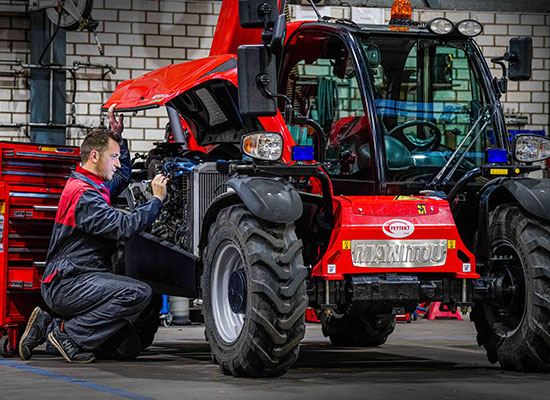 Maintenance and repair service
In order to prevent disruptions and downtime at customers as much as possible, everything at Feyter Forklift Services revolves around impeccable service. A team of about 40 technicians ensures that your machines are in top condition. With 3 workshops and about 25 service vehicles continuously on the road, we have all the necessary facilities.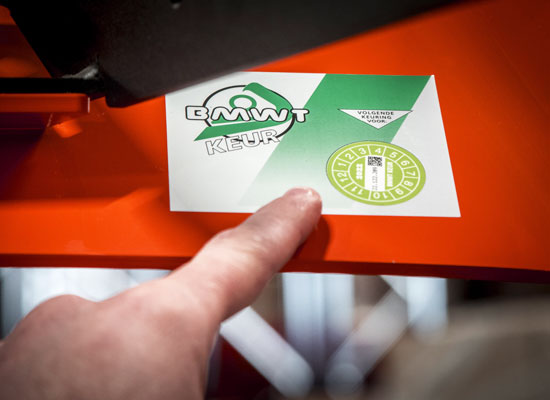 Safety inspections
Thorough Examination is required by law, and must take place at regular intervals, typically annually. Feyter Forklift Services is a BMWT certified safety inspection company. After approval of one of our trained engineers, we guarantee that your forklift, telehandler, terminal tractor or other material handling equipment is safe for use.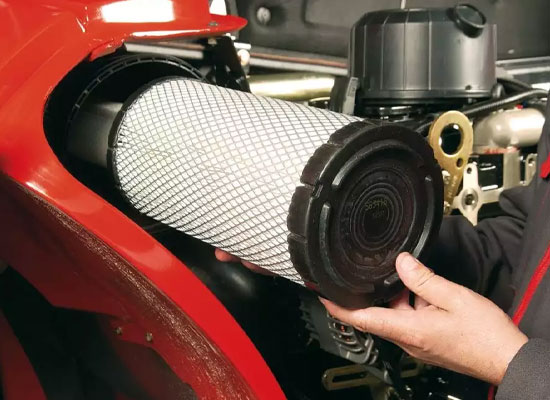 Spare-parts
Downtime is expensive! We are fully aware of this. At Feyter Forklift Services our main objective is to keep your material handling equipment up and running. And whether it is for regular maintenance or for repairs for a broken down machine, you need the right spare parts to keep your equipment up. That's why Feyter Forklift Services has an extraordinary range of spare parts on stock.