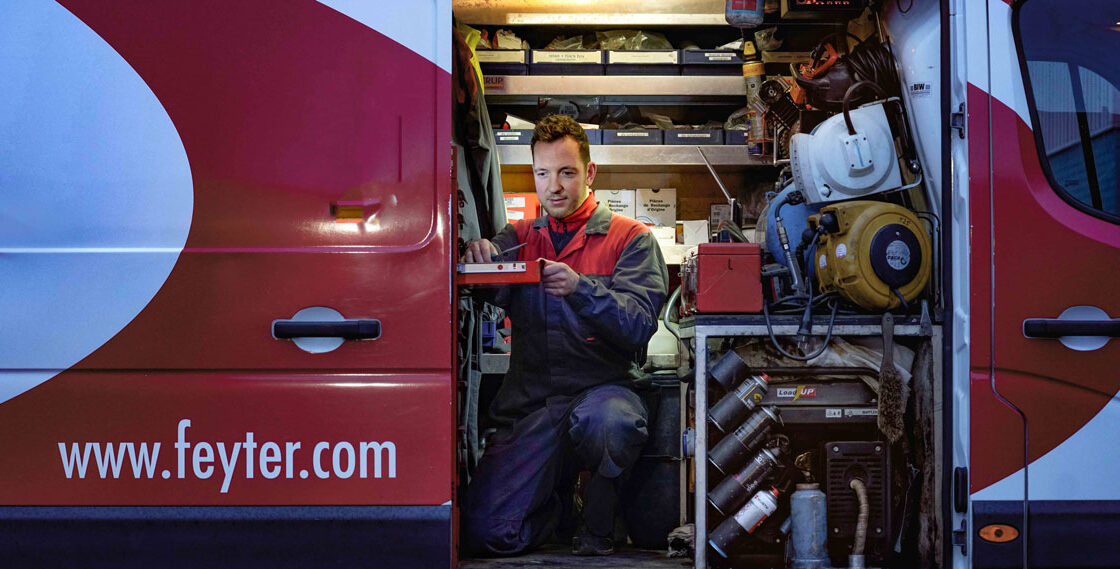 Minimalize costs and downtime
24/7 service
Highly trained specialist
Benefits of a maintenance contract
Minimalize costs and downtime
Regular maintenance by experienced mechanics is essential for any machine. It guarantees a longer lifespan and it reduces the risk of malfunction and failure of your equipment, which minimizes disturbance of your business process and saves costs.
With over 35 years of industry experience, we know what it takes to deliver a top quality service. Our technical team can provide full support and we can take care of any major repairs and maintenance. Whether it concerns a forklift, telehandler, reachstacker or any other type of material handling equipment.
Most maintenance jobs can be done on-site in order to minimize the downtime and disturbance of your logistical processes.
However, if major maintenance or repair is required that can't be done on site, we will collect your machine and bring it to one of our workshops. If required we can provide a similar machine as a temporarily substitute.
Workplaces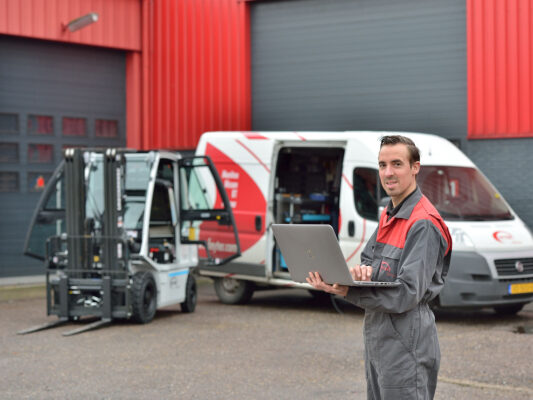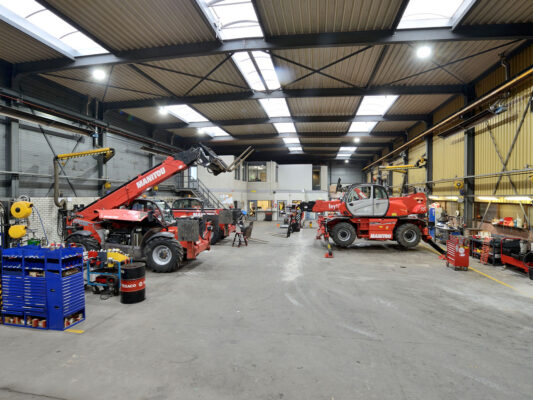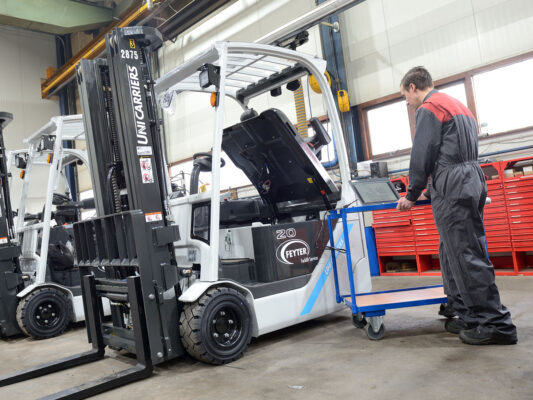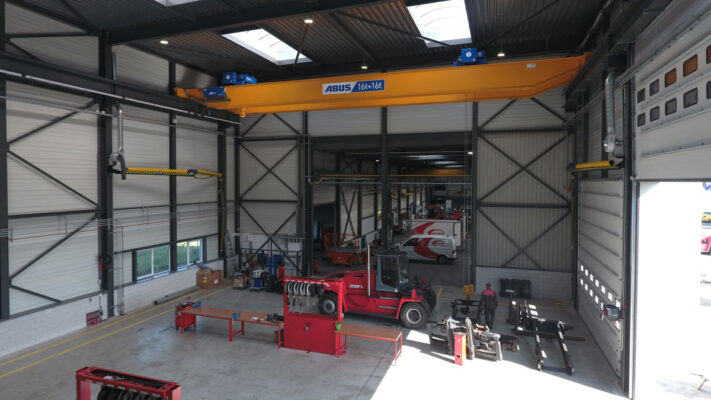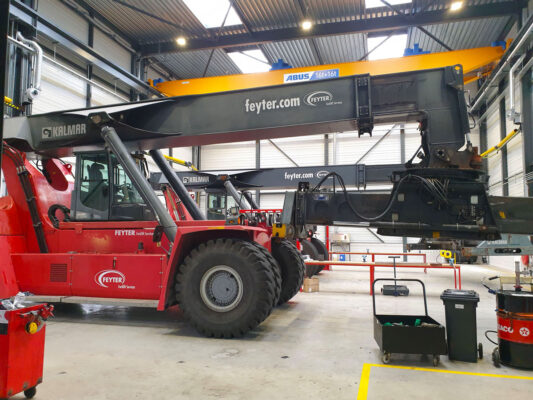 24/7 service
Additionally to our regular maintenance and repair service, our 24/7 technical service is available for our clients if required. In many cases the mechanic may be of use by helping you on the phone. However, if an urgent repair is required, a mechanic will come on site to correct the problem.
Highly trained specialist
A Feyter Forklift Services mechanic is trained to become a true specialist in a specific brand or type of equipment. After all, every type of machine contains specific electrical and hydraulic technology and development goes on and on. As an official partner of Mitsubishi, CAT, Manitou, Kalmar and Terberg we have access to the source of all the needed, technical knowledge.
Peace of mind with a maintenance contract
Most business owners prefer not to have the maintenance of their machines on their minds. The focus be on the core task of the company. That's why you can put this concern entirely on Feyter Forklift Services as your service partner.
We offer various service packages so that you can completely outsource the planning of maintenance. We can tailor these maintenance contracts to your specific wishes and requirements. You choose the degree of certainty yourself.
A maintenance contract offers you the following benefits:
Cost Benefits
A maintenance contract can save you a lot of money in overall maintenance and unexpected repair costs. The additional costs associated with a maintenance contract should pay for itself when the item needs repairs.
Product Quality Assurance
With the assurance of regular maintenance according to the intervals as provided by the manufacturer, it results in fewer malfunctions and less downtime.
Peace of Mind
Service contracts provide you with peace of mind should anything go wrong. You are assured the issue will be addressed in a timely manner without much effort on your part.
Discount on labor
With a service contract you benefit from a discount on the costs of labor.