Request your needed spare part(s)
There are times when you may not know exactly which part you need. Perhaps the specifications are missing from the manual. Maybe it's not clear which part has worn out.  Our employees can lend you a helping hand. Our experts can help you diagnose what has gone wrong and advise on which part you most likely need to replace.
We at Feyter Forklift Services are happy to help you out. Either send an email, give us a call or use the spare parts request form.
Supplying parts for any brand
Feyter Forklift Services supplies high quality spare parts for all kinds of material handling equipment. In the first place for our dealership brands: Kalmar, Terberg, Manitou, Meclift, CAT and Mitsubishi, but also for any other brand of material handling equipment.
With over 40 years of experience we have strong relationships with many suppliers. This enables us to quote competitive prices and provide customers savings on their spare parts.
We have short lines with many of the manufacturers. This enables us to quickly find and deliver the right part for you, So even if the part is not available in our own stock we are able to help and in many cases you will receive the needed parts the next day already.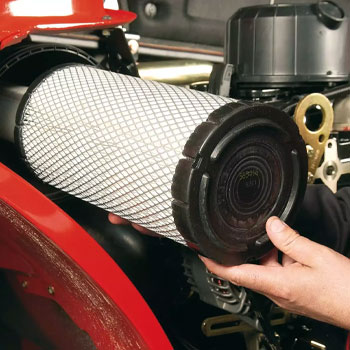 Spare parts on the shelve
Downtime is expensive! We are fully aware of this. At Feyter Forklift Services our main objective is to keep your material handling equipment up and running. And whether it is for regular maintenance or for repairs for a broken down machine, you need the right spare parts to keep your equipment up.
That's why Feyter Forklift Services has an extraordinary range of spare parts on stock. Let us know which parts you need on our 'spare parts request' form.  We will get in contact with you accordingly and send the parts on their way to you in the blink of an eye.