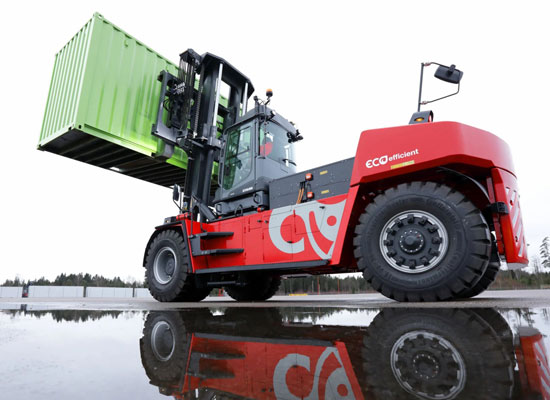 Focus on innovation
Whether you want to increase effiency of your on-site logistics, a more sustainable fleet of handling equipment or when you want to increase safety, you can always rely on Feyter Forklift Services.
With a focus on innovation we always intend to offer solutions using the latest techniques. Think about new tech to increase sustainability, safety and efficiency of your logistics. We like to think along with our customers to increase efficiency, sustainability and safety.
Our partnerships with progressive manufacturers are an excellent help in this regard. Feyter Forklift Services is an official partner for several renowned brands.
Our brands
Delivering high quality is our top priority in terms of both our service and our product range. That is why we have chosen to partner up with manufacturers of renowned brands who share this same focus and vision with us:
Mitsubishi Forklift Trucks
CAT Lift Trucks
Manitou
Kalmar
Terberg
Kovaco
Meclean
Worldwide customer base
Feyter Forklift Services has a strong client base regional as well as global. With our broad experience in port logistics and heavy handling, Feyter has all knowledge in-house to provide companies with the best advice on which machines and services will suit their operations. That's one reason why companies from all over the world are buying our reachstackers, heavy forklifts and terminal tractors.
The other reason is for our well known quality of machines. This high quality is guaranteed by our technical department. As official partner of Kalmar and Terberg our technicians are extremely qualified to maintain these machines.
Knowledge centralised
Our ultimate goal is always to provide customers with the best possible solution and service. Therefore it's crucial that we as an organization get the maximum out of our avalilable knowledge, expertise and resources. In order to realize that, the Feyter Forklift Services organization is divided into 2 divisions: The Light Equipment Division and the Heavy Equipment Division.
What we stand for
Our mission statement echoes the values of Feyter Forklift Services. These values are summarized in the words Thinking along – Solving – Unburdening. We provide companies with solutions for on-site logistics and material handling. We create added value with our wide range of products and services, combined with well-trained employees and a solution-focused mentality throughout the organization. Added value in the form of cost-efficient, sustainable and future-oriented solutions, aiming to enabe customers to drive business in a responsible, sustainable way with maximum efficiency.
Family owned
The current Feyter Group has its origins in the company De Feijter Staalbouw, which was founded in 1959 by Rinus de Feijter in Terneuzen. In 6 decades the company grew steadily. Over time, more and more activities were added. The Feyter Group nowadays consists of various companies divided into 3 divisions: Forklift Services, Industrial Services and Civil Engineering.
Despite all the changes, Feyter Group is still a family business above all else. That characteristic atmosphere that belongs to a family business can be found in all aspects: An informal atmosphere, short lines and plenty of room for initiatives. It's these features that make working very enjoyable and dynamic, which are the foundation of a continuous, steady growth.